Through the harvest season we are going to post a "Farm Favorite" recipe from various members of the Martin family.  Today we are featuring a quick, easy, delicious punch recipe made by the late Jeanne Martin.  This is the first apple season that the farm is without her presence.  But this cherished photo is how we like to remember John Richard & Jeanne Martin.   The experiences you have at Ivy Hill Farm today are a direct result of their vision, hard work, and loving family.

John Richard and Jeanne Martin
Maryland State Fair, 1975
Jeanne's Apple Cider Punch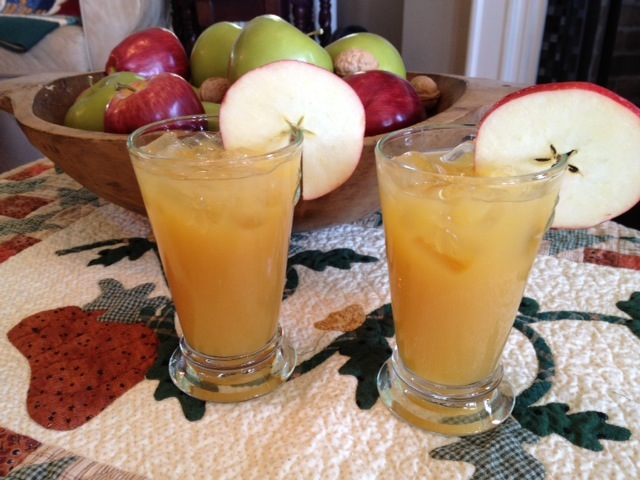 This beverage is served at nearly every gathering of the Martin Family.
1 gallon apple cider
12 ounce can frozen orange juice concentrate, undiluted
2 liters ginger ale, chilled
Mix all together, chill, and serve.